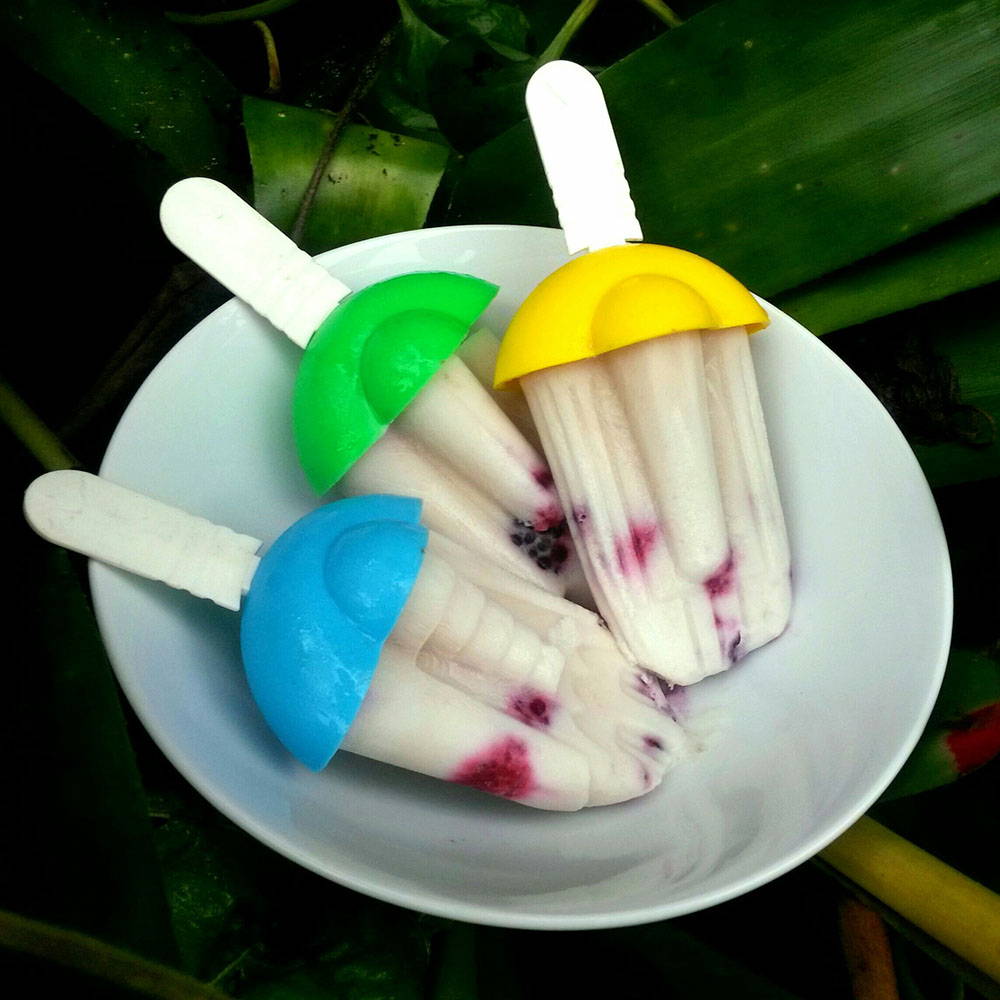 Get out your popsicle making set and whip up a batch of protein ice blocks to help beat the summer heat! This recipe is super simple with only four ingredients, and it only takes a few minutes to make (plus a couple hours to freeze).
Makes four servings.
1 can lite coconut milk
2 serves (56g) Balance 100% Whey Protein (Creamy Vanilla flavour)
1 banana, small
Handful of frozen berries
Place the coconut milk, Balance 100% Whey and banana into a high powered blender and blitz until well combined.
Pour mixture into a 4 compartment ice block tray and drop a couple of frozen berries in each before placing in the freezer.
Serving Size: 147g
Average Quantity Per Serving