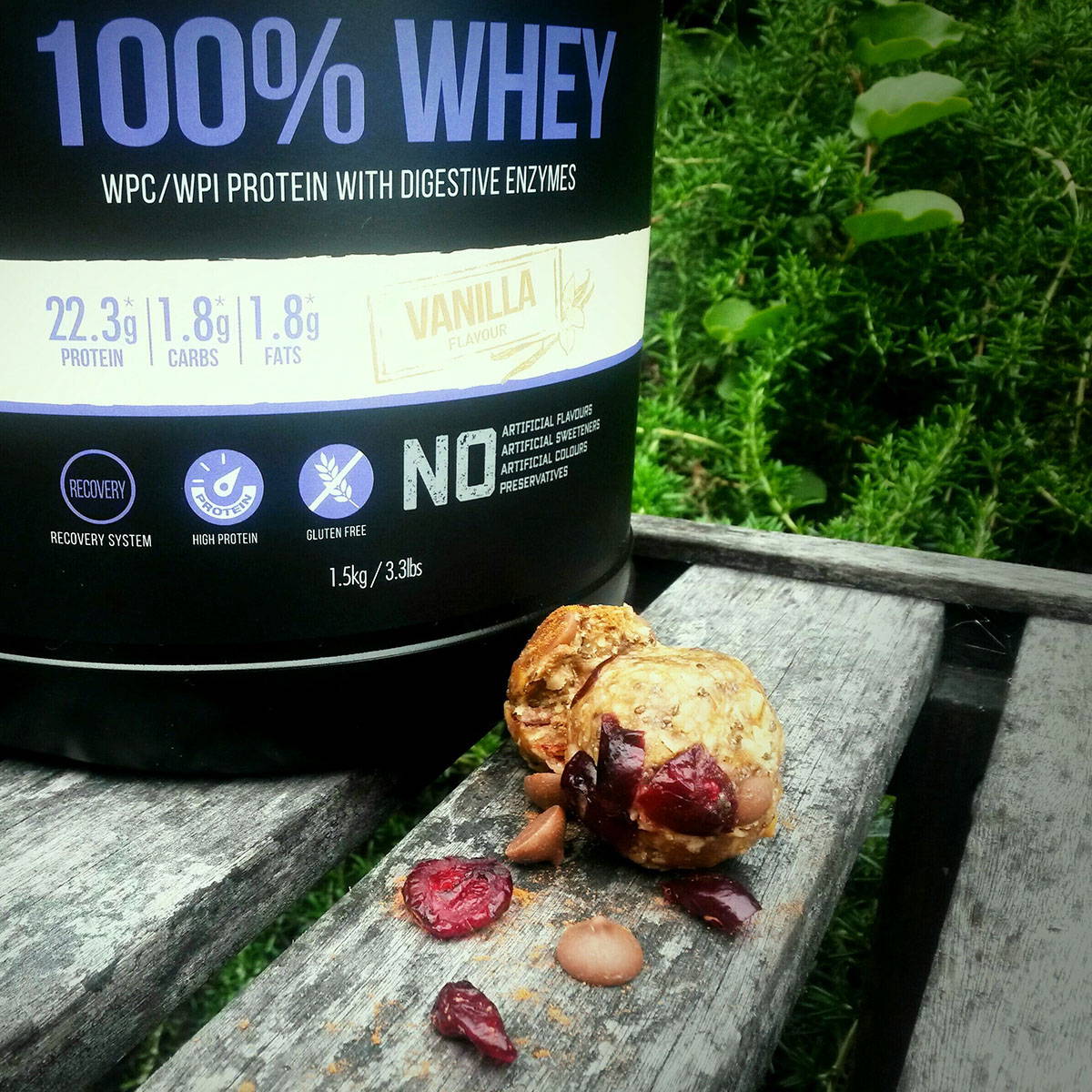 These tasty little balls are packed with good stuff! They're a perfect energy-boosting combo of protein, carbs and healthy fats. Great as a quick and convenient pre- or post-workout snack, or for a tasty mid-arvo energy boost! Recipe courtesy of Nicole Collins.
Makes approximately 26 balls.
1/2 cup peanut butter
2 tbsp honey
1 .5 cups oats
2 tbsp Healtheries Chia Seeds
2 scoops Balance 100% Whey Protein (Vanilla)
1 tsp cinnamon
1 tsp vanilla extract
1/2 cup dried cranberries
1/4 cup sugar-free chocolate chips
4 tbsp water (or milk or almond/coconut milk)
Melt peanut butter and honey in the microwave for 30 seconds to soften for easier mixing.
Add oats, chia, protein powder, vanilla, cinnamon, cranberries and choc chips. Mix until combined.
Finally add water or milk 1 tablespoon at a time until the mixture is at the right consistency to roll into balls.
Refrigerate for at least 2 hours before consuming.
Serving Size: 1 Ball (25g)
Average Quantity Per 25g Ball