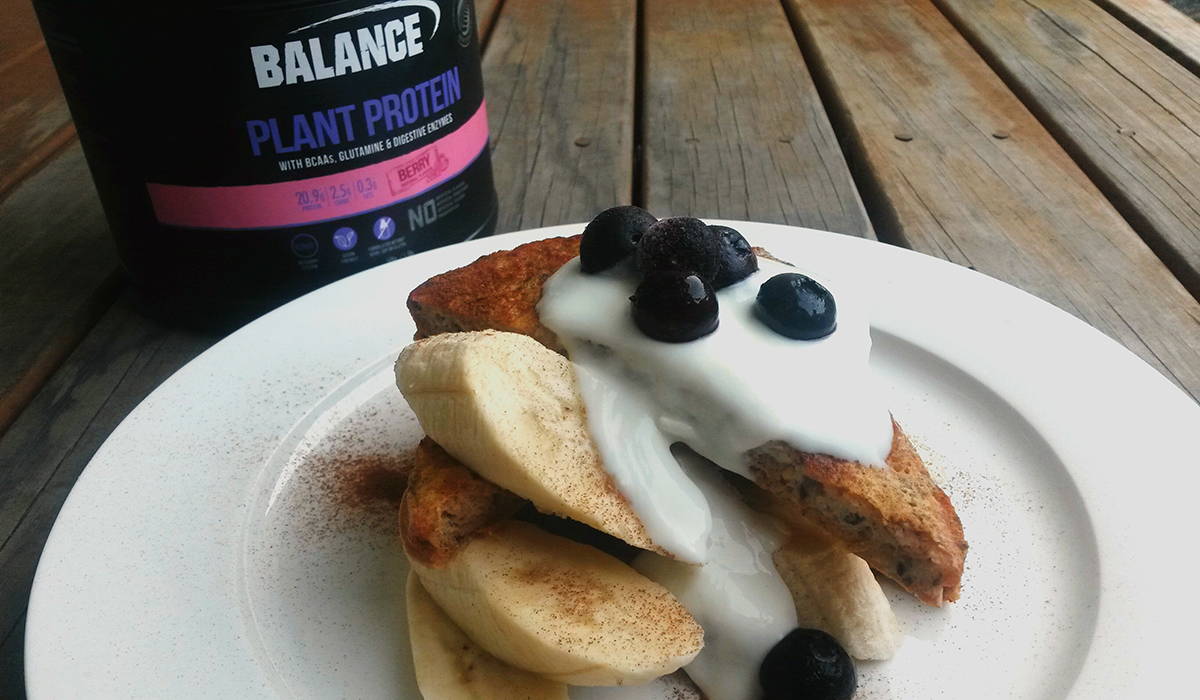 We've featured quite a few Balance Plant Protein recipes this year, and we're back with yet another this week. This french toast recipe makes the perfect breakfast — there's a great balance of carbs, protein, and fat, with maximal flavour and minimal sugar.
Ingredients
1 serve (30g) Balance Plant Protein (Berry)
2 medium eggs
1/4 cup reduced fat milk
1/2 tsp ground cinnamon
1/2 tsp vanilla essence
4 slices grainy bread
To serve:
1 banana
2 handfuls frozen blueberries
2 tbsp dairy-free yoghurt
Cinnamon to sprinkle
Directions
Mix eggs, milk, vanilla, cinnamon and Balance Plant Protein in a medium sized bowl.
Heat a little oil in a pan on the stove top.
Pour liquid mixture into a shallow dish and dip the bread slices in one at a time.
Place the bread into the hot pan and cook approximately two minutes each side.
Serve hot topped with sliced banana, blueberries, dairy-free yoghurt, and a dusting of cinnamon.
Nutrition Info
Serves 2
Average Quantity Per Serving
Get The Goods