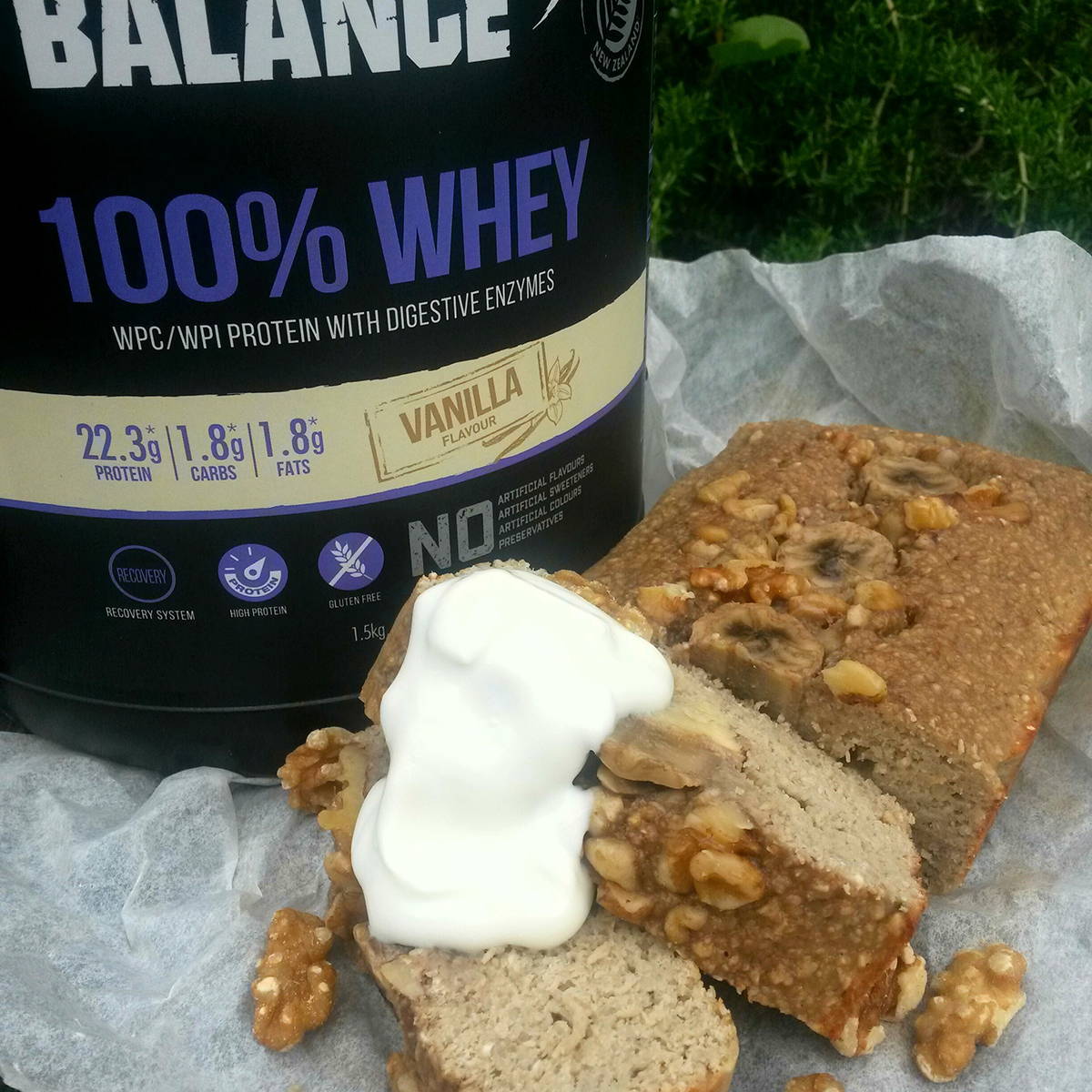 Bananas are a great post-workout snack containing carbs for energy replenishment. This protein banana bread recipe, courtesy of Lisa Hansen, also contains Balance 100% Whey Protein to meet all of your post workout-recovery needs.
Ingredients
1 1/2 cups oats, blended into flour consistency
2 scoops (56g) Balance 100% Whey (Vanilla)
1 tsp baking soda
3 medium bananas, mashed
1 tsp vanilla essence
1 medium egg
1/4 unsweetened almond milk
1/4 banana, sliced
Crushed walnuts or raisins (optional)
Directions
Preheat oven to 180 degrees.
Combine oats, protein powder, and baking soda.
In a separate bowl combine bananas, milk, egg and vanilla.
Add dry ingredients to wet and fold gently to combine.
Add optional extras.
Pour into a tin lined with baking paper, decorate with sliced banana, and bake for 30 minutes or until cooked through.