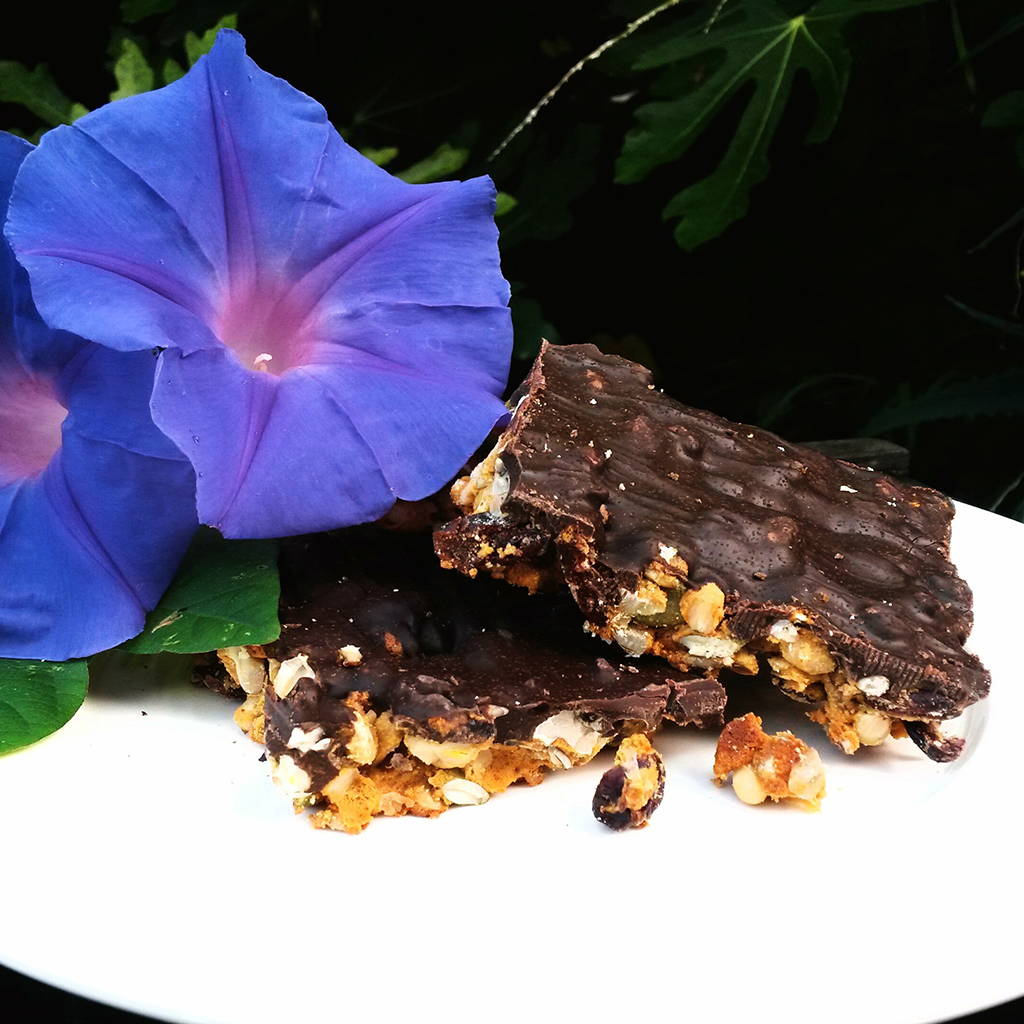 Full of energy, nutrients, flavour, and crunch! This ultimate bar is the perfect energy-boosting snack complete with protein, healthy fats, and carbs for energy. Recipe courtesy of Chris Longstaff.
Makes 16 bars.
Pre – heat oven to 180°c and line a shallow baking tray with grease - proof paper.
Combine the nuts, seeds, cranberries & salt in a medium sized bowl. Add the protein and mix through.
Heat the honey so that it is liquid consistency. Add to the protein and nut mixture and combine.
Spread the mixture into the baking tray and bake for 15 – 20 minutes or until lightly browned on top.
Once cooked put aside to let cool.
Melt the chocolate in a bowl over a pot of boiling water and spread evenly over the cooled slice before refrigerating.
Serving Size: 61g
Average Quantity Per Serving