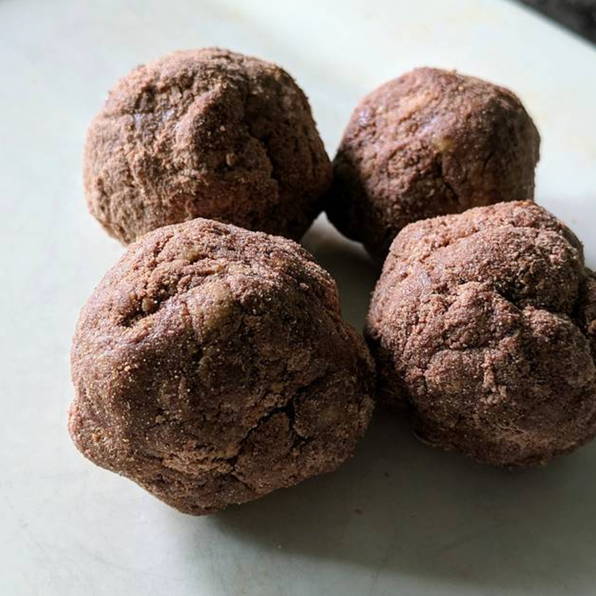 These brownie batter bites from Biox Performance are perfect for those times when you're craving sweets, but you don't wan tto go overboard. Plus, with only three ingredients, they're a breeze to whip together.
Mix protein powder and almond butter together in a small bowl until crumbly.
Add 1 teaspoon of cashew milk in at a time, stirring after each addition and stopping when desired cake batter texture is achieved.
Roll into bite size pieces and enjoy!