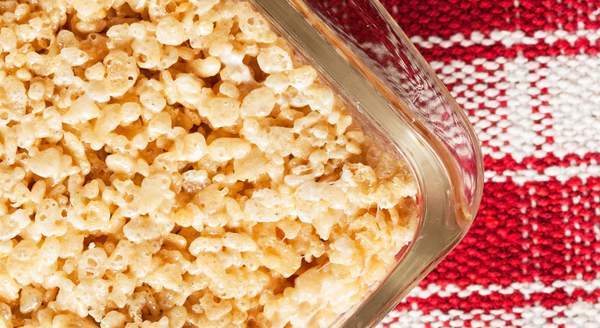 I can't quite put my finger on exactly what it is, but there's something comforting about crispy treats. They're sweet—but not too sweet—and the texture is a nice change of pace from other snacks. Maybe it's just me, but it's hard to turn them down.
Next time you're thinking about grabbing some at the store, try this recipe instead. These tasty coconut crispy treats are easy to make, and they work well as a midday snack or a late-night dessert. Plus, with a cup of Cor-Performance Whey, they'll give you a solid protein bump.
This recipe uses vanilla flavoured protein powder by default, but you could easily sub in your favourite flavour to mix it up. Enjoy!
Line a baking pan with wax paper.
In a saucepan set to a medium heat, melt marshmallow cream and coconut oil. Once combined, add all other treat ingredients.
Remove from heat and press into lined baking pan.
Place in fridge for at least an hour. Remove, cut into squares and enjoy.