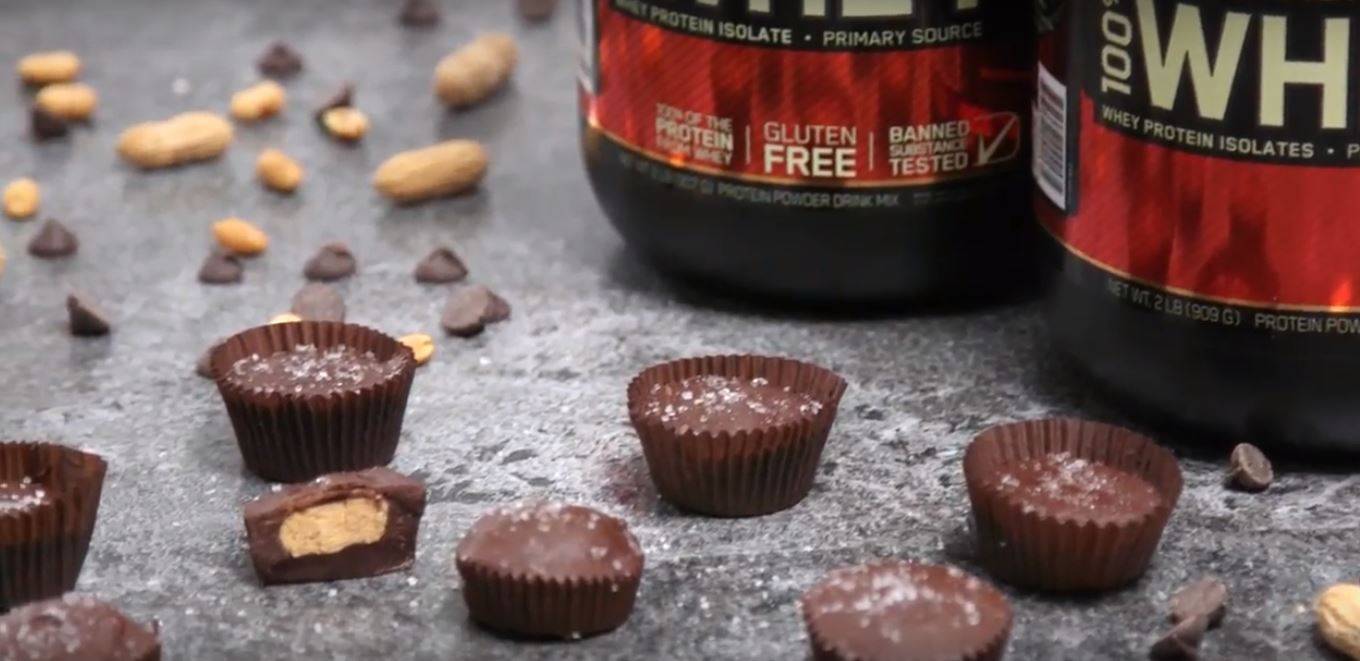 If you have a weak spot for sweets...hit the back button right now. Or don't, and trick yourself into believing you'll be able to limit yourself. Whatever works.
These delicious peanut butter cups feature Gold Standard 100% Whey from Optimum Nutrition, and they're not too much of an indulgence as long as you limit yourself to two or three. But good luck with that!
Ingredients
1 scoop Gold Standard 100% Whey (Extreme Milk Chocolate)
3/4 scoop Gold Standard 100% Whey (Vanilla Ice Cream)
1/3 cup creamy natural peanut butter
1 cup dark chocolate chips (85% cacao)
1 tsp coconut oil
Directions
Line a mini muffin tin with liners.
In a medium-sized bowl, combine peanut butter with Gold Standard 100% Vanilla Ice Cream. Divide mixture into 12 and roll into balls then set aside.
In a microwave-safe bowl, melt dark chocolate chips and coconut oil. Add 1 scoop of Gold Standard 100% Extreme Milk Chocolate and stir until smooth.
Pour in half of chocolate mixture to bottom of each liner. Freeze for 10-15 minutes or until chocolate hardens.
Place a peanut butter ball on top of each hardened chocolate and flatten top to smooth.
Add remaining melted chocolate on top.
Freeze for another 10-15 minutes until hardened. Enjoy!
Nutrition Info
Serving Size: 1 Cup
Average Quantity Per Serving