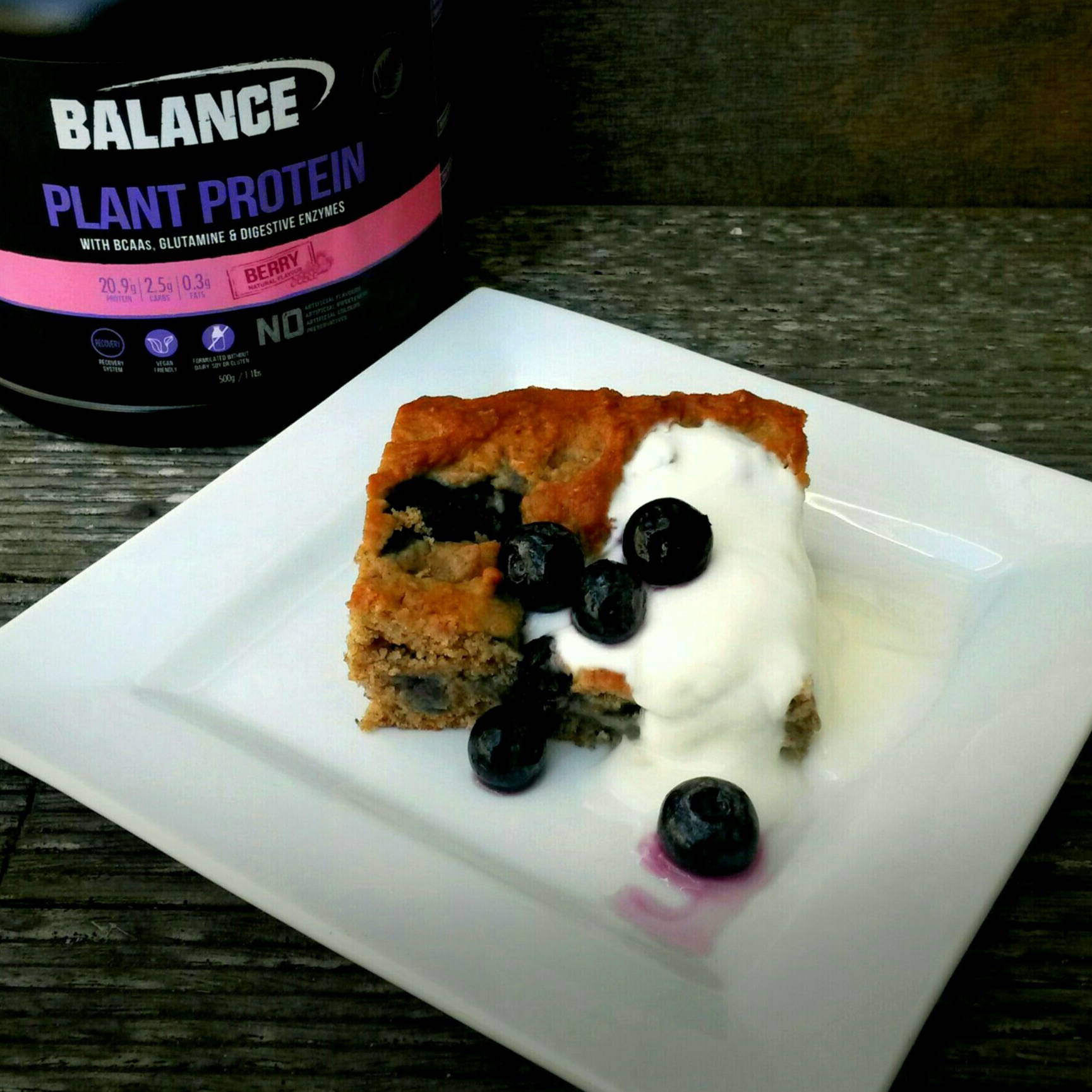 If you're feeling like something subtly sweet and summery, this berry protein-infused cake with bursts of juicy blueberries is bound to satisfy. Moist and flavourful, this cake has just shy of 5g of protein per serve and is made with wholemeal flour, apple puree, and Balance Berry flavoured Plant Protein.
You might prefer to bake this mixture in muffin trays. This way you can freeze the leftovers so you aren't tempted to eat them all at once!
Prep Time: 10 minutes
Cooking Time:20-25 minutes
Serves: 9
1/2 cup olive oil
1/2 cup (120g) apple puree, no added sugar
2 eggs
1 serve Balance Plant Protein (Berry flavour)
1/4 cup brown sugar
1/4 tsp ground cinnamon
1 1/2 cups flour, wholemeal
1/2 tsp baking soda
1/2 tsp baking powder
3/4 cup frozen blueberries
Preheat oven to 180°c.
Line a 20cm square cake tin with non- stick paper.
Mix the wet ingredients in a bowl and the dry ingredients in a second, larger bowl.
Add the wet ingredients to the dry and fold with a wooden spoon to combine.
Add the blueberries and mix through.
Pour cake mixture into the prepared tin and bake for 20- 25 minutes until browned on top and a skewer comes out mostly clean.
Serving Size: 61g
Average Quantity Per Serving